Tomato Day
August 29, 2020 @ 9:00 am

-

1:00 pm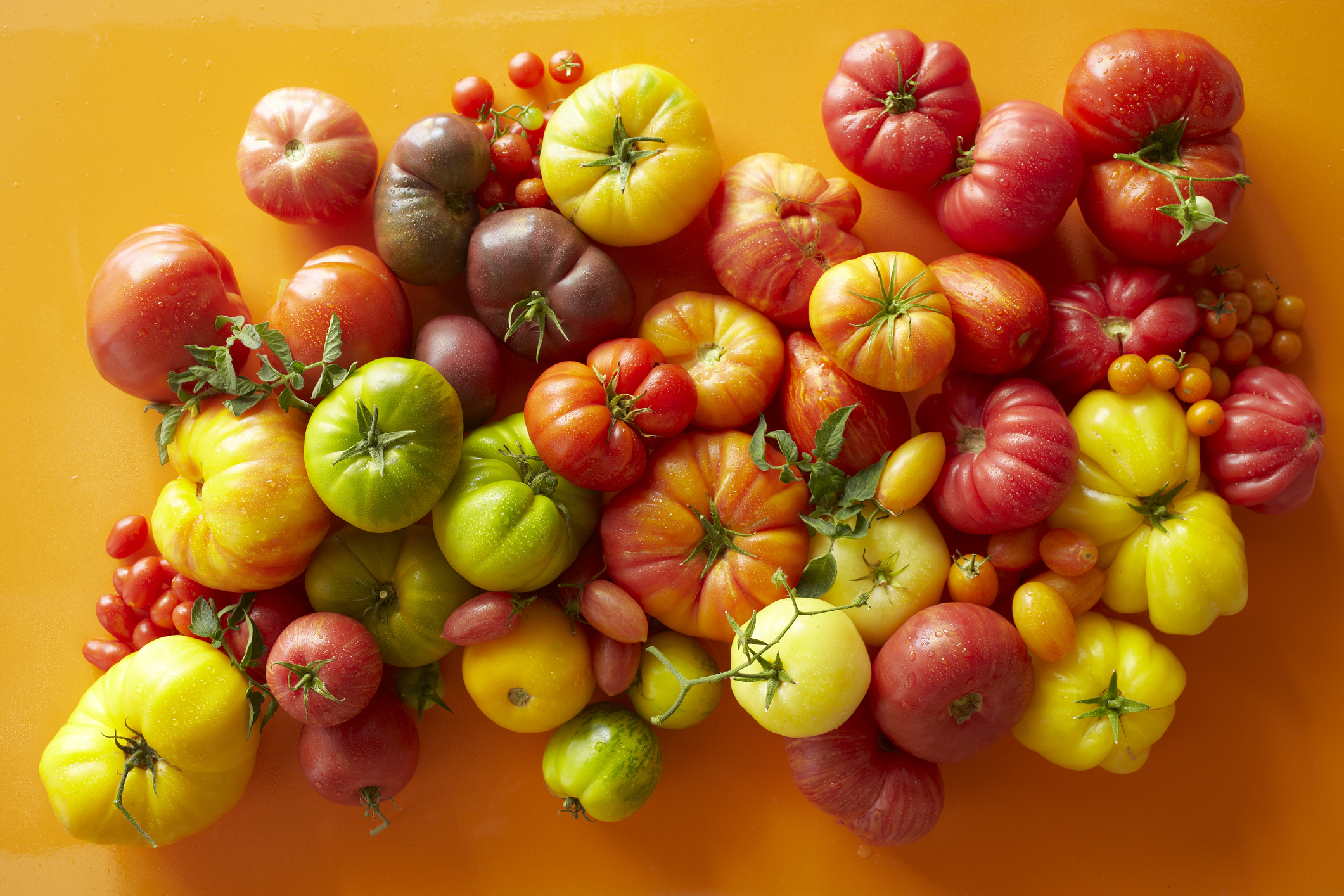 Tomatoes may be THE most versatile food that the market offers; a kitchen staple that combines easily with so many other things- salad, pasta, sandwiches, even pies. Try Heirloom, hybrid, beefsteak, plum, cherry, pear, yellow, purple, red or green. This week we celebrate these amazing varieties of tomatoes grown by our farmers, as well as the sauces, relishes, and baked goods brought by our inventive and creative food vendors.
From our Farmers:
Long Life Farm will offer sample take-home packages of cherry tomatoes for the first 100 visitors to their tent. They are asking that people vote for their favorite on the Facebook link on the package.
Sunshine & Upswing Farms will have plenty of tomatoes- varieties of heirloom, cherry, grape and more, with descriptions of flavors and best uses to help you decide which ones to buy.
From our Vendors:
Crust Artisan Bakeshop: Offering 4 tomato special features; tomato and goat cheese croissants, tomato and basil Focaccia bread, tomato rarebit, and savory tomato and bacon bread pudding
Dulce D Leche: Offering 2 special items; croissants filled with sun-dried tomato and chèvre cheese, and a special Chicago-style deep dish tomato and cheese pie-two layers of dough, two layers of cheese, and a heaping helping of crushed tomato sauce, topped with parmesan cheese. 
Everything Jalapeno: Green tomato relish comes in both HOT and NOT. The hot is great with potato salad, tuna fish, deviled eggs and of course…hamburgers and hotdogs
Flats Mentor Farm: offering basil, Thai basil, cilantro, onions and garlic- the pairings that help make tomatoes shine
Shady Pine Farm: Bringing extra bacon, so people can enjoy their favorite Bacon, Lettuce & Tomato sandwiches
Valicenti Pasta Farm: Featuring their 5LB frozen, family-size lasagnas, and all their popular sauces: Red Gravy with homegrown tomato and basil, "Alla Norma"- tomato, roasted eggplant and ricotta salata gravy, and delicious pizza sauce.
Fresh Produce
Flats Mentor Farm
Joyberry Mushroom Farm
Long Life Farm
Sunshine Farm
Upswing Farm
Seafood & Meat
Boston Sword and Tuna
Shady Pine Farms
Baked Goods & Sweets
Crust Artisan Bakeshop
Doris' Peruvian Pastries
Dulce D Leche
Julie's Z Breads
OMG Bagels
Prepared Foods
Everything Jalapeno and Not
Hillcrest Apiary
Samira's Homemade
SA's Homestyle
Valicenti Pasta Farm
Beverages
Aaronap Cellars
Artisans
B-Organic