Apple Day
October 5, 2019 @ 9:00 am

-

1:00 pm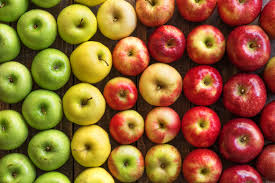 Celebrate the apple harvest with traditional apple pies, hot apple pie jam, cider, mead, apple crepes, Zapple pie, applewood smoked chicken wings, apple monkey bread, just to name a few offerings. Free Concert and Dance Performance: Brookline A Capella Ensemble performs from 10:30 a.m. to 12:30 p.m. and Annemarie's Dance Centre's Movement Project dancers perform from 11:15 to 11:45 a.m. Kid's Corner: Play harvest games. Ashland Mom's Club provides apple fun from 10:00 to 11:30 a.m. Shop the best of the harvest season and show appreciation for our local farmers! SNAP customers can take advantage of up to $20 per person SNAP match.
Fresh Produce
Arcadian Farm
Flats Mentor Farm
Long Life Farm
Sunshine Farm
Upswing Farm
Joyberry Farm (mushrooms)
Seafood & Meat
Boston Sword and Tuna
ShadyPine Farms
Baked Goods & Sweets
Anna Banana's Homemade Goodness
Chrissy's Crumble
Crust Artisan Bakeshop
Doris' Peruvian Pastries
Julie's Z Breads
OMG! Bagels
Cheese and Ice Cream
Couet Farm & Fromagerie
Dulce D Leche Cafe
Foxboro Cheese Co.
Prepared Foods
Auntie Dalie's Pasta
Everything Jalapeno and Not
Hapi Africa Gourmet
Hillcrest Apiary
SA's Homestyle
Beverages
1634 Meadery
The Coffee Trike
Dining at the Market
Bali Marle
La Maison a Gateaux
Sentie's Kitchen
Angel Hair Alpacas
James Heroux Art
Made With Love
Ukneek Knits
Upper Charles Trail Committee
Kids Corner (10:00-11:30)
The Ashland MOMS Club: Fun apple-themed craft
Brookline A Capella