Market Day
August 10, 2019 @ 9:00 am

-

1:00 pm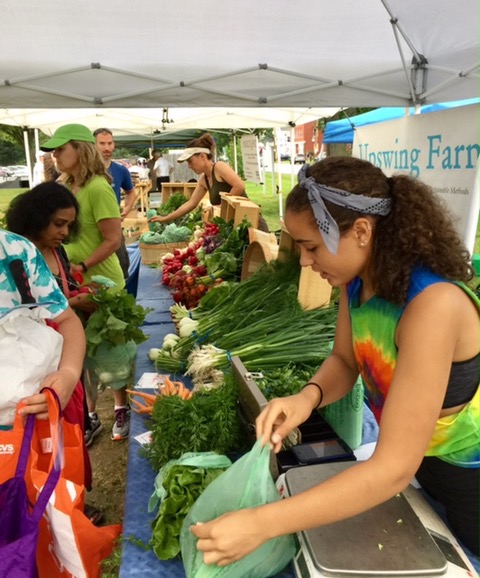 Bring your dull knives and garden tools to Eric's Sharper Edge. La Maison a Gateaux returns with their savory and sweet crepes and fine French cakes, joining Kabob House, Dulce D Leche, and Bali Marle for ready to eat breakfast and lunch. Free Concert: The Brill Project sings favorites of the 1960s, 10:30 a.m. to 12:30 p.m. Kid's Corner: make colored pasta and bead necklaces with the Ashland Mom's Club, 10:00 a.m. to 11:30 a.m.
Fresh Produce
Arcadian Farm
Flats Mentor Farm
Long Life Farm
Sunshine Farm
Upswing Farm
Seafood & Meat
Boston Sword and Tuna
ShadyPine Farms
Baked Goods & Sweets
Chrissy's Crumble
Crust Artisan Bakeshop
Doris' Peruvian Pastries
Fraulein's Bakery
Julie's Z Breads
OMG! Bagels
Cheese and Ice Cream
Couet Farm & Fromagerie
Dulce D Leche Cafe
Foxboro Cheese Co.
Prepared Foods
Auntie Dalie's Pasta
Everything Jalapeno and Not
Hillcrest Apiary
SA's Homestyle
Beverages
1634 Meadery
Boston Nut Roasters Lemonade
The Coffee Trike
Dining at the Market
Bali Marle
Kabob House
La Maison a Gateaux
Angel Hair Alpacas
Island Potter
SimplySoHope
Open Space Recreation Committee
Kids Corner (10:00-11:30)
The Ashland MOMS club: colored pasta & bead necklaces
The Brill Project