Market Day (6/25): Strawberry Festival
June 25, 2016 @ 9:00 am

-

1:00 pm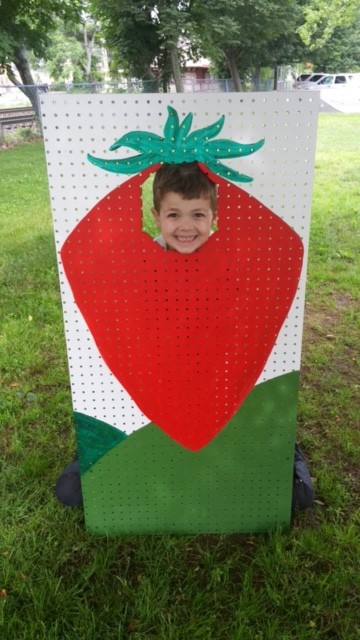 Today is our Strawberry Festival!
Here are just a few of the special strawberry treats our vendors have in store for you!
Town Farm Gardens: Strawberry Margarita Jam, Strawberry Rhubarb Jam, plain Strawberry Jam & Strawberry Caramel.
David Valicenti sent us a mouth-watering recipe using his Strawberry & Chèvre Ravioli from the Valicenti Pasta Farm and adding both his Lemon Butter and Balsamic Reduction together with an Arugula Salad. Click here for the recipe. 
DulceDLeche: strawberry cheesecake gelato, strawberry gelato, and strawberry sorbetto
Doris Peruvian Pastry: Pastel de Hojaldre con Mermelada de Fresa." These are delicious puff dough pastries with strawberry jelly in the middle. We are confident that customers at the market will love these!" 
Five Loaves Bread: strawberry croissants and strawberry cream cheese tarts
Julie's Z Bread: strawberry zucchini bread and strawberry shortcake
Narragansett Creamery: strawberry yogurt
Kabob House: fruit kabobs with strawberries and other fruits, topped with whipped cream
Lyndigo Spice: smoked strawberry chutney
Amir's Naturals: strawberry dessert hummus with cinnamon brown sugar pita chips
Anna Banana Homemade Goodness — strawberry lemonade marshmallows
Yummy Mummy will highlight strawberries into her brownies.
Nu3Kidz: strawberry parfaits     
Arcadian Farm: rhubarb to pair with the strawberries that Sunshine sells
Upswing Farm: Stop by for great strawberry related recipes and maybe some rhubarb to make her Mom's favorite strawberry rhubarb pie.
Sunshine Farm: star of the show—- STRAWBERRIES !!!
Also don't forget to bring your knives, shears, scissors, etc to On the Edge Knife Sharpening.
Don't miss any of our awesome food vendors today!
Arcadian Farm
Long Life Farm
Sunshine Farm
Upswing Farm
Jordan Brothers
ShadyPine Farms
Five Loaves Bakery
OMG! Bagels
Julie's Z Breads
Narraganset Cheese
Acoustic Java
Boston Nut Roasters Lemonade
Town Farm Gardens
Amir All Natural Foods
Kabob House
Foodie Cafe
Dulce D Leche Gelato Cafe
Rotating Vendors:
Ackermann Maple Farm
Anna Banana Homemade Goodness
Doris' Peruvian Pastries
Lyndigo Spice
Valicenti Organico
Yummy Mummy Brownies
Nu3Kidz
Zoll Cellars
Stop by our talented artisans:
A Simple Twist
Clear Purpose Glass
Tesserings
Kids' Corner (9:30-10:30):
Crafting with Strawberries
TBD
Boston Knapsack Anti-Racism Group & Anti-Racism in the 'Burbs
Town Tent:
Youth and Family Services
Ashland Zoning Board