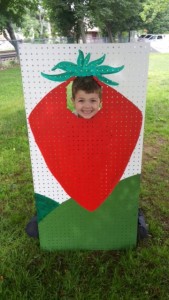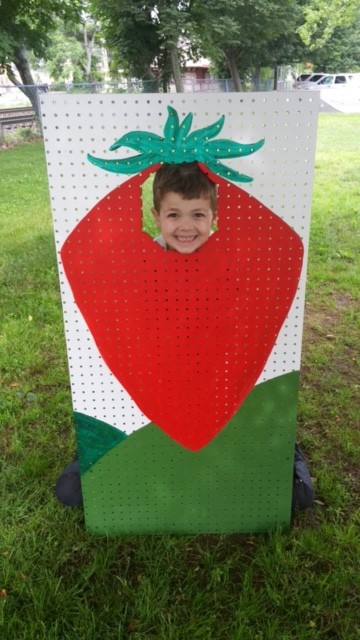 Thanks to everyone who came out for our 1st Strawberry Fest!
Did you know that The Galley's strawberry ice cream was made from Sunshine Farm's strawberries? They  marinated and roasted 8 quarts of berries to add to their vanilla base and boy was the result delicious.
Jim G. from Sunshine Farm reports that they went through all of their strawberries by 11:30. He comments "Great job to the Ashland Market team for expediting the events to promote the theme of the season EVERY WEEK!  You dot the i"s cross the t"s. This is absolutely the best run farmers market I have attended in many years of doing markets!  Thank you! Sorry we ran out of berries." Not to worry, Jim will be back next week with blueberries!
Wasn't it awesome that no fewer than eleven of our food vendors participated in the strawberry concoctions. Everyone got in on the fun!
Did you enjoy the The Carve's strawberry shortcake. We heard many patrons swooning that it was the "Best ever."
Julie Gross' new strawberry zucchini bread was absolutely delicious! Hope she brings it back next week.
Amir's strawberry hummus was a big surprise — really tasty and good.
And what a surprise to find chocolate covered strawberries at The Kabob House.
So what do you think? Should we repeat this event next year?
---
---